Release date
12 September 2021
Category
Updates
Share to
Back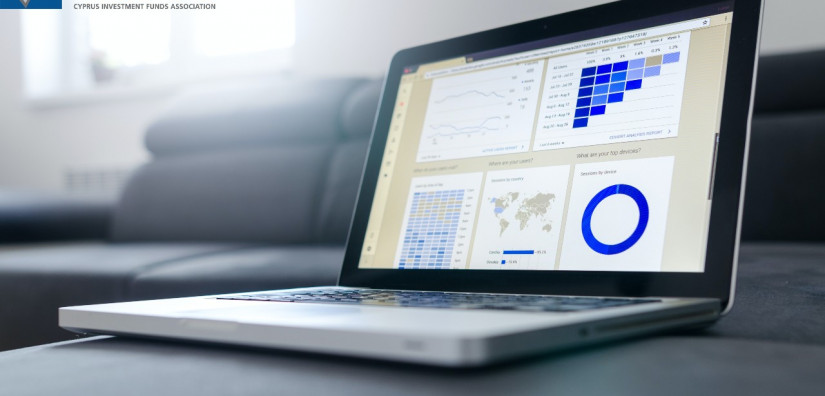 Assets under Management of Collective Investments at €10.7bn
The value of Total Assets Under Management reached €10.7bn in the 2nd quarter of 2021, recording a 9% increase over the 1 st quarter of the 2021, according to the latest Quarterly Statistics bulletin published by the Cyprus Securities and Exchange Commission (CySEC). The statistical bulletin is available on the CySEC website, and presents the most important data on the Collective Investments sector in Cyprus. Based on the statistics for the 2 nd quarter of 2021, CySEC has 289 Management Companies and Undertakings of Collective Investments (UCIs) under its supervision, of which 201 have operations.
More specifically, it supervises 176 Externally Managed UCIs, 51 Internally Managed UCIs and 62 External Fund Managers. The total number of Management Companies includes 33 AIFMs, 72 Subthreshold AIFMs, 4 UCITS Management Companies and 4 dual license entities (AIFMs and UCITS Management Companies). The Total Assets Under Management (AUM) for the 2 nd quarter of 2021 reached €10.7 billion, recording a 9% increase over the 1 st quarter of 2021. The UCIs, which are managed by the Management Companies, had a Net Asset Value (NAV) of €8.7 billion.
Approximately 54% of the AUM relates to Assets managed by the AIFMs, while 17% are managed by Sub-threshold AIFMs, 22% by AIFMs and UCITS Management Companies, 7% by UCITS Management Companies and only 1% by Regulated UCIs managed by Foreign Fund Managers. Regarding the UCITSs' investment policy, they invest heavily in Transferable Securities (86%), followed by investments in Bank Deposits (6%). AIFs, AIFLNPs and RAIFs mainly invest in Private Equity (36.7%), while 12% of the AUM are invested in Real Estate. There are a total of 172 UCIs in operation. Comprising 75% of the total AUM, there are 155 UCIs domiciled in Cyprus (10 UCITS, 53 AIF, 62 AIFLNP and 30 RAIF). From the total of 172 UCIs managed by UCIs Management Companies, 128 invest in Cyprus either entirely or partially, and €2.3 billion (21.8%) are investments made in Cyprus. The 54% of the investments in Cyprus are in Private Equity, while 13% are in Real Estate.
When it comes to categorising unit-holders, the majority of UCITs are Retail Investors (99.4%), while for AIF, AIFNLP and RAIF, 36.1% of them are Professional Investors, 51.7% Well-informed Investors and only 12.2% Retail Investors. Finally, regarding the specific sectors that UCIs invested in during the 2 nd quarter of 2021, the AUM in the Energy sector totalled €346m (3.24% of total AUM), while €29.1m was invested in Fintech (0.27% of total AUM), €35.9m in Shipping (0.34% of total AUM), €36.9m in the Sustainability sector (0.35% of total AUM) and €6.6m in Cryptocurrencies (0.06% of total AUM).
Join us for our Newsletter