Release date
14 March 2023
Author
CIFA
Category
Updates
Share to
Back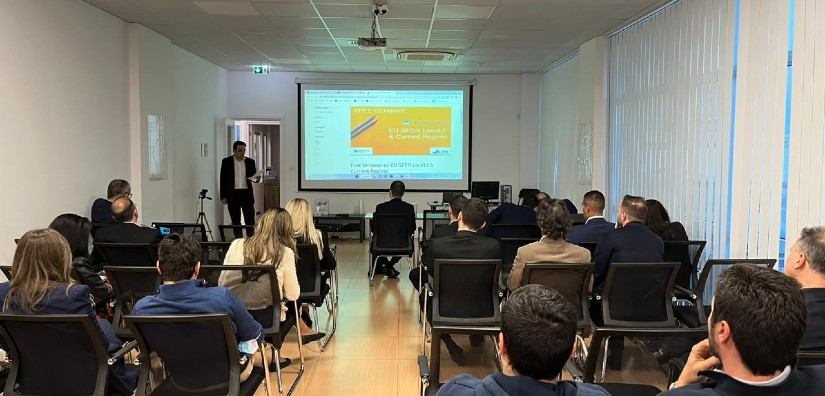 Free seminar on EU SFDR Level 2 & Current Regime held with great success
Our free seminar on SFDR Level 2 directive was a great success! The EU SFDR Level 2 directive specifies how financial market participants and financial advisors should disclose ESG information.
Thw seminar was organised in association with CFA Cyprus at the premises of the European Institute of Management and Finance.
The agenda included:
Constantinos Papanastasiou, Board Treasurer, CIFA (Welcoming Note)                          
Zenon Papaphilippou, CFA Vice President, CFA Society Cyprus
Josiane Kamerling, Head of Regulatory Outreach EMEA, CFA Institute
George Srour, Account Manager, MEA Refinitiv
Emilios Tannousis, CIFA HR & Training Committee (Closing remarks)
The Seminar was free of charge for CIFA members. More interesting seminars are coming up in the coming months! 
Join us for our Newsletter