Release date
27 October 2023
Author
Team
Category
Press Releases
Share to
Back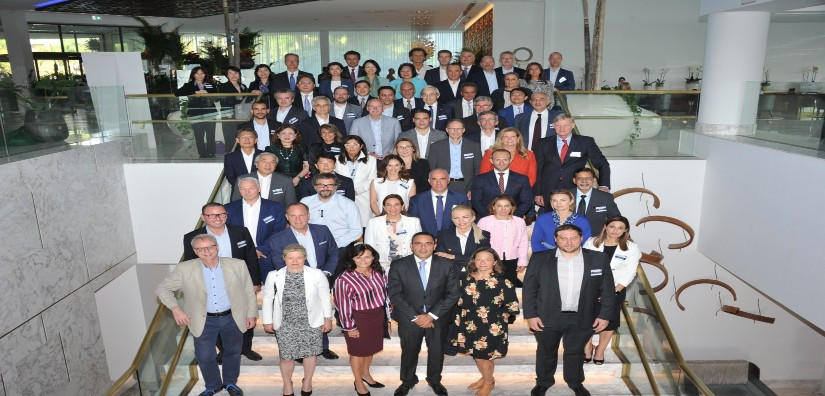 IIFA Annual Conference held in Cyprus: A Pivotal Moment for the Investment Fund Sector's Future
The 36th annual conference of the International Investment Funds Association (IIFA), held in Cyprus from October 23 to 25, 2023, concluded with resounding success. Regarded as one of the premier global forums in its field, the conference featured participation from representatives of the world's most prominent Investment Fund Associations and Asset Managers, hailing from a diverse array of countries.
Participants seized this opportunity to deliberate on a series of critical issues currently influencing this vital sector of investment funds. The discussions encompassed topics related to the evolving international financial landscape, alongside addressing issues projected to preoccupy investment professionals in the years ahead. Concurrently, attendees were provided with the chance to explore various locales within Cyprus, immersing themselves in its rich culture and engaging with the local populace.
CIFA extends its heartfelt thanks to the President of the Republic, Mr. Nikos Christodoulides, who graciously hosted the members of IIFA for a dinner at the Presidential Palace, during which he provided a comprehensive analysis of the data pertaining to the Cypriot economy.
IIFA, the global association representing Investment Funds, boasts membership from over 60 countries, including powerhouses like the USA, Canada, India, Japan, Korea, and virtually all EU member nations. The assets managed by IIFA members are estimated to surpass $70 trillion. Cyprus has been affiliated with IIFA since 2019 through the Cyprus Investment Funds Association (CIFA).
Andreas Yiasemides, President of CIFA, remarked: "The heightened interest and engagement from participants, speakers, and distinguished guests from different countries underscore a collective vote of confidence in the Cypriot investment fund ecosystem and, more broadly, in Cyprus as a prime investment destination and a global business hub. The enthusiastic participation of numerous industry luminaries in this conference, their eagerness to familiarize themselves with the Cypriot jurisdiction, and to experience Cyprus firsthand, serves as a momentous endorsement of our relentless efforts at CIFA. We have been steadfast advocates and investors in this sector's growth from the onset. Above all, this event represents a significant milestone, charting the future course of the investment funds sector in our country."
Furthermore, the 9th International Funds Summit & Expo, themed "Insights For 2024 And Beyond," was also hosted with exceptional success from October 23 to 24, 2023. This event garnered the attention of over 400 participants from a variety of countries. Over time, this summit has evolved into a flagship event, consistently drawing heightened interest and participation from both Cyprus and the international community year after year.
Join us for our Newsletter