Release date
06 April 2022
Author
CIFA
Category
Press Releases
Share to
Back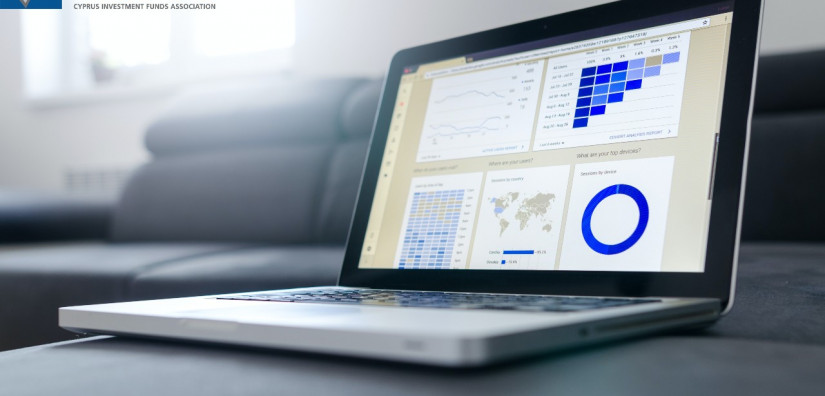 Investment Funds established as a new pillar of the Cypriot economy
Assets Under Management increased by 34.8% on an annual basis
Licensed entities more than 300 for the first time
Despite the challenges, 2021 has been another successful year for the Investment Funds sector in Cyprus. The data published by the Cyprus Securities and Exchange Commission (CySEC) prove the significant but steady increase in the size of the sector.
Specifically, the total Assets Under Management (AUM) by the Investment Funds in Cyprus reached €11.6 billion at the end of December 2021, compared to €8.6 billion at the end of 2020. Therefore, there was an increase of 34.8%.
Regarding the number of regulated Management Companies and Undertakings of Collective Investments, in the fourth quarter of 2021, for the first time, they exceeded 300 and reached 310 of which 224 already have activities. A year earlier, the number of licensed companies was 283, of which 197 had activities. The fact that several new applications for licensing are being evaluated by the CySEC should also be considered.
An equally positive development is the fact that the funds invested by the Investment Funds in the Cypriot economy have also increased significantly. The total AUM invested in the Cypriot economy at the end of 2021 amounted to €2.6 billion, increased by 18% on an annual basis.
The Cyprus Investment Funds Association (CIFA) believes that the growth observed in recent years, even under pandemic conditions and high uncertainty, has now established the Investment Fund sector as one of the fastest growing in the Cypriot economy, which creates significant benefits for other sectors and the workforce.
CIFA will continue to submit suggestions and proposals for the continuous modernisation of the legal and tax framework governing Collective Investments, as it is a highly dynamic and competitive sector, marked by continuous developments at an international level.
Under these conditions, Cyprus can compete equally with other European destinations and can continue to attract Funds and Administrators from around the world.
Join us for our Newsletter